You Have AGIX Questions, We Have AGIX Answers
We had such a tremendous response to our guide on how to buy SingularityNET (AGIX) that I wanted to take some extra time and answer as many questions as possible.
While I wasn't able to answer every question, my hope is that my answers to the questions I'm sharing now will help other people who may be experiencing similar issues.
Let's start with a question from Robert.
Question 1: Exchanges Other than KuCoin
Robert asked: "Is there a way to do this using another exchange as KuCoin is not available for use in New York. I hear bad things about Binance. Thanks."
Robert,
Crypto users living in New York definitely face more challenges than those living in most other states. KuCoin is among those crypto companies that choose not to offer services because of that state's more stringent rules regarding crypto. And yes, I don't trust Binance, either.
This is a problem when trying to buy SingularityNet because KuCoin and Binance are the only two major exchanges that carry AGIX.
But you do have a couple of other options.
You can swap into AGIX using the Uniswap decentralized exchange or Coinbase's browser-based wallet.
On Uniswap, you don't necessarily need to use Tether (USDT). Instead, you can just as easily use USD Coin (USDC) or Ethereum (ETH). And since Uniswap integrates with the MetaMask wallet, it saves the step of having to transfer your AGIX there.
One caveat: The fees on Uniswap tend to be high. But for New York residents and anyone else unable to use KuCoin, it is a perfectly fine alternative. It might not be your first choice, but it's probably your best option with the limitations that face New York residents.
The Coinbase wallet is a Chrome-based browser extension very similar to MetaMask. There you can use ETH to swap into AGIX in what Coinbase calls the "Trade Lab." Unfortunately, like Uniswap, the fees tend to be steep
For the next question, Mitch is referring to Step 1 in this guide on how to buy AGIX…
Question 2: How to Deposit Money in Coinbase Pro
Mitch asked: "Thanks for this. Question though for step one, how do you deposit money into Coinbase Pro? Don't see how to set up banking information. Thanks again."
Mitch,
Sign up for SMS so you never miss special events, exclusive offers, and weekly bonus trades
If you've linked a bank account to your regular Coinbase account, it should be available in
Coinbase Pro
. However, if you want to add a bank account via Coinbase Pro, follow these steps:
When logged in to Coinbase Pro, go to the top right area of the screen. You will see a v-shaped symbol next to your name. Clicking on it toggles a menu of options, with "Banking" listed first. Move your mouse down to "Banking" and click on it. That brings up a page that will show any currently connected bank accounts.
To add a new account, click on the blue button on the right marked "Link New Account."
Click on the "Bank Account" option and follow the instructions.
Next, Amer wants to know when AGIX would be available on Coinbase…
Question 3: When AGIX Will Be Available on Coinbase
Amer asked: "Thanks for the detailed process to buy SingularityNet (AGIX). Seems very complex but thanks. Will this be available on Coinbase in the near future?"
Amer,
I can't say for sure if or when SingularityNet will become available on Coinbase, but CEO Brian Armstrong has said the company is committed to offering every crypto asset where it's legal to do so.
As of now, Coinbase provides some data on AGIX even though it is not available to trade on the platform. Because of this, one could reasonably interpret that as a step toward a full listing at some point.
In addition, Coinbase offers a browser-based wallet (a Chrome extension) very similar to MetaMask, where you can swap into AGIX in what Coinbase calls the "Trade Lab."
You can pay with Ethereum that you'll need to transfer to the wallet but be forewarned that the fees can be high.
Our next question is from Ariel about not seeing AGIX appear in MetaMask…
Question 4: AGIX Not Appearing on MetaMask
Ariel asked: "For some reason when I search for AGIX on MetaMask it does not appear as an option… any ideas why? Thanks in advance!"
Ariel,
Any ERC-20 can be used with MetaMask, but not all show up automatically in the "Import Tokens" window.
You can still add AGIX manually to your MetaMask wallet.
To do that, follow these quick instructions:
Click on "Custom Token." You'll see a window that asks for a "Token Contract Address." You can get that from CoinMarketCap.com by going to the website and searching for AGIX.
On the left side of CoinMarketCap's SingularityNet page, you'll see a label that says "Contracts," and you'll see an Ethereum address under it. You'll also see the MetaMask fox head logo. You can copy that address by clicking on the double square icon next to the fox head.
Now go back to MetaMask and paste the contract address into the window. The "Token Symbol" window should populate with the "AGIX" symbol. Then all you need to do is click on the blue "Add Custom Token" button at the bottom.
That should add AGIX to your MetaMask wallet.
And finally, we have a question from Kathy about using Coinbase and sending money to KuCoin…
Question 5: Using Coinbase Pro
Katy asked: "I just have Coinbase, not Coinbase Pro… you said they were the same thing but I bought the USDT on Coinbase and can't seem to send it to KuCoin or I'm confused on that part?? Can you explain that part a little further or do I have to have Coinbase Pro and if I get that app will all my assets from Coinbase show up there??"
Katy,
By using Coinbase Pro, the fees are lower.
You do automatically have a Coinbase Pro account, although Coinbase doesn't have a direct link to it from the main site (in my view, a serious flaw).
You can download the Coinbase Pro app on your phone or go to the Coinbase Pro site.
Just use the same login credentials you normally do when signing in to your regular Coinbase account.
Since you already bought USDT, it's the same USDT you would have bought on Coinbase Pro. You don't need to buy it on Coinbase Pro.
Here's what you need to do:
While on Coinbase, click on your Tether asset. Then click on the "Send/Receive" button at the top right. You just need to copy your USDT address from the deposit button on KuCoin and paste it into the "To" area of the Coinbase Send window.
Type in the amount of USDT you want to send.
Follow the prompts, and you should be able to send your USDT to KuCoin.
Remember that you can find my AGIX buying guide, complete with step-by-step instructions, right here.
Still have questions? Leave a comment below, and we'll do our best to get you an answer!
Take care,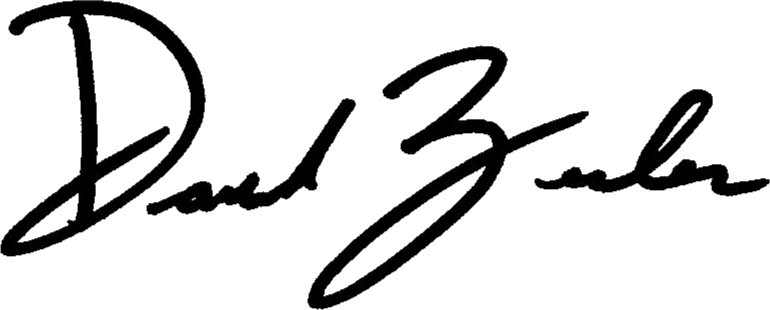 David Zeiler
Advisory Board Member, American Institute for Crypto Investors
---
Comments