To Reap the Greatest Rewards from Crypto Investing, Understand These 10 Big Risks
Taking a long, hard look at the many cryptocurrency risks is a necessary first step before putting any hard-earned money into this exciting new asset class.
Over the past few years, the eye-popping gains of Bitcoin (BTC) and other cryptos have drawn attention from both retail investors and institutional investors.
From January 1, 2019, to mid-April of 2021, Bitcoin soared 1,645%. That kind of gain would have propelled an investment of $10,000 to $174,500. Bitcoin has reached new highs nearing $69,000 since then.
But such tremendous rewards are not without risks. There are plenty of ways to lose money with crypto – and we're not just talking about a decline in value like you see with more conventional investments such as stocks.
Crypto is a brand-new asset based entirely on technology, which means many cryptocurrency risks are entirely new and unfamiliar to the average investor.
The good news for us is that most of these risks can be managed as long as you're aware of them. And with American Institute for Crypto Investors arming you with the knowledge you need to be successful, those risks are well worth taking.
To reap the greatest rewards cryptocurrency has to offer, here's everything you need to know about the risks…
Crypto Investing Risk No. 1: Volatility
Just about anyone who has paid even a little attention to the crypto markets knows how volatile they can be. The price swings can be dramatic and painful. While cryptocurrency prices are likely to be much higher in the future, be prepared for periodic losses of 25%, 50%, and sometimes as much as 80%.
Crypto Investing Risk No. 2: Unconventional Valuation
Most investors judge a stock by determining its valuation, and they have plenty of tools to do that – primarily metrics such as price-to-earnings, cash flow, and profitability. Cryptocurrencies have none of these. That doesn't mean they can't be analyzed, but you have to learn a completely different set of criteria. Don't worry – you don't have to do it alone.
Chief Crypto Strategist Nick Black put together a Five Ts of Crypto Investing formula for evaluating any new investment.
Crypto Investing Risk No. 3: It's Unforgiving
Crypto investors need to be extremely careful when moving their cryptocurrency. If you send your crypto to a wrong address (those very long strings of numbers and letters), it will vanish. There's no way to reverse most crypto transactions, so any error results in a permanent loss of the funds. And if you keep your crypto in a wallet you control, which is the recommended way to store your crypto, make sure to use a private key (a long password) you'll never forget. If you do forget it, you'll lose access to your crypto forever.
That's why we put together this comprehensive guide to protecting your crypto for you to access free 24/7.
Sign up for SMS so you never miss special events, exclusive offers, and weekly bonus trades

Crypto Investing Risk No. 4: Hackers
While the Bitcoin code has never been hacked, the same can't be said for the exchanges where Bitcoin is traded. Improper security procedures often leave customers' crypto stored on exchanges vulnerable to hackers. Over the past decade, thieves have looted hundreds of millions of dollars' worth of crypto from exchanges. In some cases, customers were made whole – but compensation (or lack thereof) depends on the policies of the exchange. And the hacker threat doesn't even include all the fraudsters out there trying to trick you out of your crypto.
Click here to learn about the most pervasive crypto scams and how to avoid them.
Crypto Investing Risk No. 5: Internet-Dependent
If the Internet fails, or if you're not able to access it for some reason, you won't be able to access, move, or spend your crypto. A massive power blackout would have the same effect. To be fair, it would be just as impossible to spend U.S. dollars in such a crisis unless you have a lot of cash on hand.
Crypto Investing Risk No. 6: Unregulated
While there is some regulation of crypto exchanges, much of the crypto world is thinly regulated – where it is regulated at all. This is particularly true of some of the newer areas of crypto, such as decentralized finance (DeFi) and NFTs (non-fungible tokens). Anyone can create a cryptocurrency, so it's easy for bad actors to launch scam projects that are often thinly disguised Ponzi schemes. Crypto investors must remain vigilant and put a lot of time into researching a coin before committing money to it.
To help you out, here are seven of the biggest red flags to watch for when investing in crypto.
Crypto Investing Risk No. 7: Crazy Leverage
Wall Street is well-known for using leverage to amplify profits, but those antics pale next to what goes on in the world of crypto. At some exchanges, traders are allowed to use leverage up to 100X. Don't give in to the temptation to use leverage just because you can. When the crypto markets dive, you'll get liquidated for a 100% loss. Even if you don't use leverage yourself, it's a risk because all those traders getting liquidated make every downturn sharper.
Crypto Investing Risk No. 8: Code Flaws
Every cryptocurrency is only as reliable as the code that governs it. It's possible that a poorly coded crypto could fail or be exploited by hackers, rendering that coin worthless. This isn't really a risk for the major established coins like Bitcoin and Ethereum (ETH). But beware of the more obscure cryptocurrencies, especially quickly-crafted "meme" coins.
Crypto Investing Risk No. 9: Taxes
Guidance on how cryptocurrencies are taxed remains unclear. Almost everything but buying and moving crypto is a taxable event. That includes cryptocurrency swaps. The problem here is figuring out what the dollar value of each crypto is at the time of the swap and how much of a profit was made on the crypto that was traded away. In the DeFi world, people are getting paid dividends in the form of crypto either monthly, weekly, or even daily. For each payment, the investor must determine the U.S. dollar value at the time the dividend was paid so it can be reported to the IRS. It can be a nightmare without guidance.
That's why we created the Ultimate Crypto Investor's Tax Guide to help American Institute for Crypto Investors readers come up with a plan.
Crypto Investing Risk No. 10: Exchange Reliability
Crypto exchanges often get overwhelmed in times of high market volume. Customers who are trying to buy or sell are unable to log in to their accounts. That can mean bigger losses in a crash and lost opportunities in a rally. The major exchanges keep adding capacity but continue to have issues when demand surges.
No exchange is perfect, but some are more reliable than others – and Nick will give you his top choices right here.
While the risks of investing in cryptocurrencies are real, so is the opportunity. Make no mistake – cryptocurrencies represent one of the greatest investing opportunities most of us will see in our lifetimes. And now that you know the risks, you're ready to unlock the rewards…
The Potentially Life-Altering Rewards of Crypto Investing Are Well Worth the Risks
In the short history of crypto, we've already gotten a taste of what's to come. It's not unusual for a cryptocurrency to deliver gains of hundreds of percent or even thousands of percent in a single year – and in some cases, just a matter of months.
You want a piece of that.
But the key to earning those rewards is not to ignore the risks – it's to mitigate them. With such huge potential gains, you don't need to allocate vast sums of money to crypto to reap substantial rewards.
Investors should start out putting just 1% or 2% into cryptocurrencies, then raise their allocation slowly as they get more familiar with the asset class. A reasonable target would be 5% of your portfolio.
What this means is that if one of the cryptocurrency risks above bites you, the loss won't crush you. But even a relatively modest allocation to crypto could have a massive payoff a few years down the road.
Bitcoin might be up to $46K, but you have better and cheaper options to start reaping the rewards of crypto investing.
These lesser-known coins could give you a shot at 10X-plus gains this year – and better yet, many are still trading for pennies on the dollar.
Take care,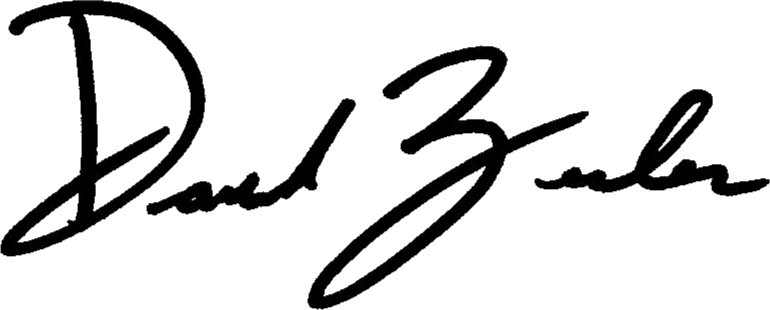 David Zeiler
Advisory Board Member, American Institute for Crypto Investors
Follow me on Twitter @DavidGZeiler.
---
Comments