13 Web3 Profit Opportunities to Invest in Now Ahead of the Coming Boom
Just when you thought you were caught up on crypto buzzwords like NFTs, DeFi, and the metaverse, here comes Web3 (also known as Web 3.0 or web3).
Web3 includes parts of all three of those other crypto trends. It refers to the third generation of the evolution of the Internet.
The first generation was the connection of PCs to the Internet to enable such things as email and web browsing. The second was the creation of online communities, such as Facebook and Twitter.
Web3 is an outgrowth of blockchain technology. In this version, services are decentralized, and individuals – not Big Tech – are in control of such things as their data, identity, security, and transactions.
That's not to say Web3 will kill off Big Tech. But Web3, with its decentralized approach, will bring a wave of new alternatives.
Eventually, Web3 will create markets worth trillions of dollars. But right now, it's still in a very early stage. If cryptocurrency is a child in pre-school, Web3 is a newborn.
That creates challenges for investors. Typically, early-stage tech is the domain of startups in which only venture capitalists can invest. But many of today's Web3 projects are tied to cryptocurrencies – and anyone can buy the tokens.
Web3 is an area where you won't find a lot of investment opportunities in the stock market. And that's not just because it's early. It's because Web3, by definition, represents a move away from the centralization of Big Tech and their monetization of our data.
That's not to say there aren't any Web3 stocks out there, of course. I'm about to show you three. But for now, only a handful of stocks offer any meaningful exposure to what's coming with Web3.
The best opportunities, without a doubt, are in the crypto world – not all that surprising since blockchain technology is one of the essential ingredients.
The only caveat is that you will likely have to wait a while. Remember, when venture capitalists invest in a startup, they don't expect to see a significant return for three to five years. That's probably the time frame we're looking at with most Web3 investments.
Let's take a look at some of the best ways to profit from Web3 – including three stocks and 10 cryptos you can invest in today…
How to Invest in Web3 with Stocks
As it stands now, you won't find many Web3 investing opportunities in the stock market. But there are a few worth considering…
1. Nvidia Corp. (Nasdaq: NVDA)
As a chipmaker, Nvidia Corp. (Nasdaq: NVDA) benefits from new tech trends that will spur more demand for its products, and the development of Web3 should prove no different. But Nvidia also has a big stake in the metaverse slice of Web3 in the form of its Omniverse 3D software platform. Omniverse provides the tools for developers to build in virtual spaces. And it's not just for gaming. Nvidia says the Omniverse serves industries as diverse as manufacturing, media and entertainment, and architecture, engineering, and construction.
2. Coinbase Inc. (Nasdaq: COIN)
As the premier United States crypto exchange, Coinbase Inc. (Nasdaq: COIN) will benefit as more people start trading Web3 tokens. More than half of the Web3 tokens listed in the section below are available on Coinbase; it's likely more of them will be added if there's demand. Coinbase stock has had a rough ride since its debut last May, and now it's trading at about $161 – just above its 52-week lows. But that suggests COIN is greatly undervalued now.
Learn how to set up a Coinbase account with our step-by-step guide.
Access it here
.
3. Coming Soon: Simplify Volt Web3 ETF (NYSE: WIII)
Simplify Asset Management has filed an application with the Securities and Exchange Commission (SEC) to launch a Web3-themed exchange-traded fund (ETF). The firm has said it will invest as much as 10% of its assets in the Greyscale Bitcoin Trust (OTC: GBTC) but has not specified any other investments. The firm did say in its filing that it plans to invest in the "innovation in the operation of the internet, which is referred to as the 'Web3' internet and may include metaverse companies." No launch date has been set, but this ETF will be a practical, reduced-risk way to get broad exposure to Web3 via the stock market.
Sign up for SMS so you never miss special events, exclusive offers, and weekly bonus trades
How to Invest in Web3 with Crypto
1. Axie Infinity (AXS)
Axie Infinity (AXS) is a "play-to-earn" online blockchain-based game in which players buy NFT avatars (Axies) to interact with a variety of games on the Axie platform. Play elements that earn AXIE tokens include battle, land, breeding, and marketplace. In addition to being used for governance, the AXS tokens can be moved outside the game to be traded on exchanges. Over the past year, Axie Infinity has generated $1.3 billion in revenue and $4 billion in transactional volume. Some players in Venezuela and the Philippines were earning enough to make a living from the game.
Where to buy: Coinbase, FTX, Kraken, Gemini, and KuCoin
2. Aleph.im (ALEPH)
Aleph.im (ALEPH) is a decentralized database that includes file storage, computing, and a decentralized identity network. It provides middleware for serverless computing services and competes with the likes of Amazon's AWS Lambda. Aleph is not a blockchain itself but draws data from other blockchains such as Ethereum (ETH) and Solana (SOL). Customers buy the ALEPH tokens to use the service.
Where to buy: KuCoin, FTX
3. Arweave (AR)
Arweave (AR) is a decentralized data storage network that provides the permanent storage of data. Arweave is community-owned and operated; those who help in maintaining the "permaweb" earn AR token rewards. The project has backing from such noteworthy venture capital firms as Coinbase Ventures, Andreessen Horowitz, and Union Square Ventures.
Where to buy: KuCoin, Bittrex, Crypto.com
4. Basic Attention Token (BAT)
Basic Attention Token (BAT) works in concert with the Brave browser. The system is intended to provide a better web advertising experience. Advertisers on participating websites pay for campaigns in BAT tokens. Users agree to view a certain number of non-intrusive ads in exchange for BAT rewards. The users can then choose to donate those rewards to participating websites they visit frequently or exchange them for another crypto.
Where to buy: Coinbase, KuCoin, Binance.US, FTX, Kraken, Gemini, Bittrex
5. Braintrust (BTRST)
Braintrust (BTRST) is a community-run system that connects companies with workers – a sort of decentralized LinkedIn. The system is governed by a DAO (decentralized autonomous organization) via the BTRST token. Members can also earn BTRST tokens by inviting freelancers or employers to the network or completing peer-to-peer vetting. The tokens can be redeemed for perks such as free software, discounted products, or career services – or can be sent to Coinbase and traded for U.S. dollars. As of December, the Braintrust community had grown to 700,000 members.
Where to buy: Coinbase
6. Helium (HNT)
Helium (HNT) is a decentralized network designed to connect "Internet of Things" (or IoT) devices. It's made up of real-world "hotspots," each with a range 200X greater than an ordinary wi-fi hotspot. It connects IoT devices such as parking meters, sensors, and kitchen appliances. Owners of the hotspots are rewarded with the HNT token. The rewards increase the more the hotspot is used. HNT token owners also get to vote on proposed changes to the network. This project even caught the attention of The New York Times.
Where to buy: Binance.US, FTX, KuCoin, Crypto.com
7. Livepeer (LPT)
Livepeer (LPT) is a decentralized streaming video network. The idea is to use the collective processing power of the computers on the network to do the transcoding work needed to stream video. Transcoding is a step in the streaming process that carries a significant cost for companies like YouTube – up to $3 per hour. By distributing the effort over a network, Livepeer cuts those costs drastically. The LPT token is distributed to the node operators as a reward for providing the computing power. To participate, node owners must stake some Livepeer on the network. Any LPT holder can stake with a node operator to earn a portion of the rewards.
Where to buy: Coinbase, KuCoin, Kraken, Gemini, Crypto.com
8. Polkadot (DOT)
Polkadot (DOT) already has a reputation as a top cryptocurrency (it's the 12th-largest by market cap) and is a favorite of Chief Crypto Strategist Nick Black. Not only is DOT a Web3 crypto, it's the crowning project of the non-profit Web3 Foundation. Polkadot founder Gavin Wood coined the term "Web3." One of Polkadot's main goals is to serve as the foundation of a decentralized web controlled by its users – which is the definition of Web3. With this pedigree, you could easily argue that Polkadot is the best Web3 bet of them all.
Where to buy: FTX, Coinbase, KuCoin, Kraken
9. Polygon (MATIC)
Polygon (MATIC) sees itself as a platform upon which Web3 developers will build their solutions. It's a Layer 2 crypto that works as a scaling solution to Ethereum. Web3 developers are already using MATIC, and major companies like Adidas and Prada are using it to experiment with NFTs. Last month, VC firm Sequoia Capital led a whopping $450 million venture investment into the Polygon project.
Where to buy: Coinbase, FTX, KuCoin, Binance.US, Gemini
Go here now
to find out why MATIC is one of Nick's top picks in a volatile market.
10. Ocean Protocol (OCEAN)
Ocean Protocol (OCEAN) uses blockchain tech to turn data assets into NFTs. That means you can use Ocean to tokenize, control access, and monetize your data. The system lets people with sought-after but hard-to-find data turn that data into tokens available to buy on the Ocean Market. But the original data remains with whoever created it. This could be a boon for scientists, researchers, and data analysts. Ocean is a great example of giving users more control over their data. OCEAN token holders can become liquidity providers by staking their tokens on datasets, entitling them to a share of the NFT transaction fees.
Where to buy: KuCoin, Kraken, Bittrex, Crypto.com
The opportunities I shared today are a great place to get started, but the only way to get hand-picked, real-time crypto trade recommendations – complete with entry prices, detailed trade instructions, and alerts when it's time to cash out for maximum profits – is with an Alternative Wealth Network subscription.
Click here to join today and get started today with two picks that could beat Bitcoin (BTC). (You'll also gain immediate access to the full Alternative Wealth Network model portfolio of profit plays.)
Take care,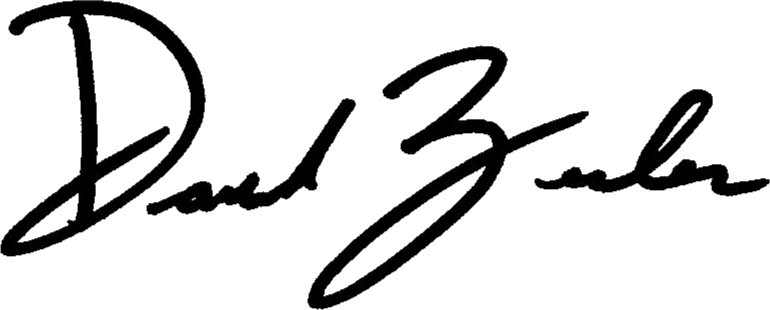 David Zeiler
Advisory Board Member, American Institute for Crypto Investors
Follow me on Twitter @DavidGZeiler.
Up Next:
How Web 3.0 Will Redefine the Internet and Usher in New Wealth for Crypto Investors
---
Comments